The meeting between the President of the Handball Federation of Russia Sergey Shishkarev and the Minister of Sport of Russia Oleg Matytsin took place today in the building of the Ministry.
The Head of the HFR told the Sport Minister about the season results, situation in Russian and world handball and the Federation's plan for the next year.
"I met Mr. Matytsin before, we talked a lot, in particular about university sport and participation of our teams in the Universiades. The Minister is well aware of handball: he knows the results of the national championship, he knows that we have the new women's CSKA handball club, that Anna Vyakhireva is again the best right back in the DELO Women's EHF Champions League and that Daria Dmitrieva missed the season due to the injury. I presented Mr. Matytsin with the book "Gold wrought by hand" – and he recognized many players and coaches, - said Sergey Shishkarev. – So it was a nice, pleasant conversation, I didn't have to explain the basics. I told about the current situation, early completion of the national championship, physical shape of the athletes and schedule of the training process before the next season".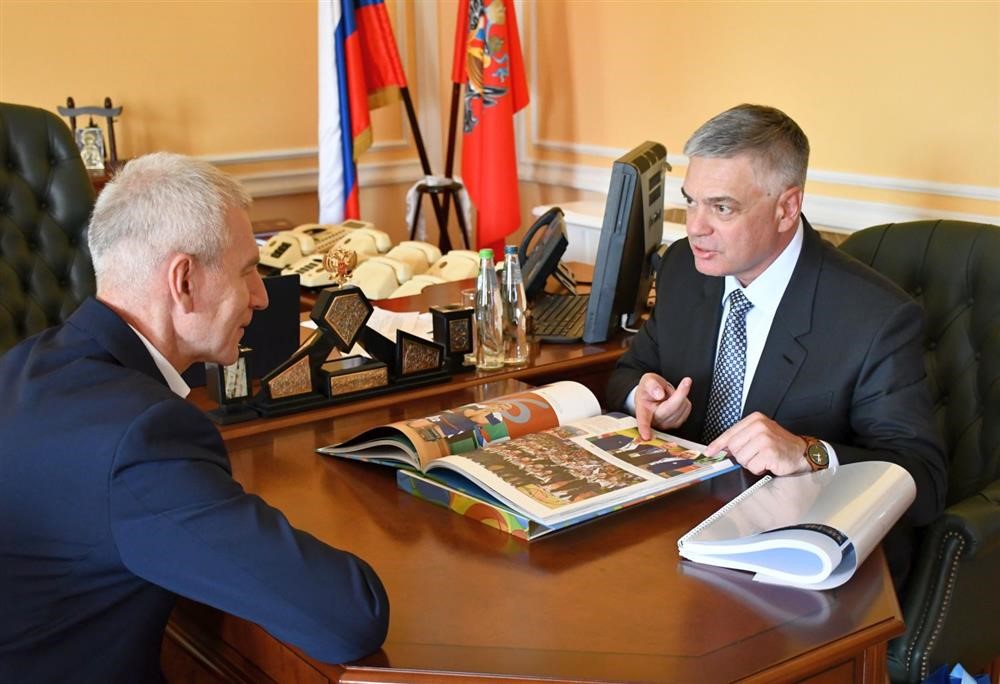 Mr. Matytsin and Mr. Shishkarev discussed the Russian application for the men's World Championship Wild Card. Due to the cancellation of the qualification matches the Russian national team lost chances to qualify for the 2021 IHF Men's World Championship in Egypt and now might receive the invitation from the International Handball Federation. Oleg Matytsin promised to officially support the application, and Sergey Shishkarev conveyed him greetings from the IHF President Dr. Hassan Moustafa.
"They have a long-term professional relationship. By the way, Mr. Matytsin has worked a lot with Oleg Shalaev, the Member of the HFR Executive Committee and the Rector of the Siberian State University of Physical Culture and Sport. It's a small world, the contacts are well established. Of course, the Minister wants our men's national team to participate in the World Championship".
Another vital part of the discussion was the cooperation between the HFR and the Ministry. It is planned, that handball will be the main sport in the new concept of the All-Russian student competitions. A working group formed by the representatives from the Ministry and the leading sport federations will focus on changing the approach towards professional sport. The aim is to create a system which would support development at expense of the top sports' commercial income.
"We also talked about the upcoming anniversaries of the two great handball coaches. I will not reveal all secrets, but the dates of September 4 in Krasnodar and October 16-17 in Chekhov are marked in the Minister's calendar. Mr. Matytsin is going to take part in the solemn events" – told Sergey Shishkarev.
Oleg Matytsin was appointed to the position of the Russian Sport Minister on January 21, 2020. He is also the President of the International University Sports Federation since 2015.
Source – the HFR dated 09.06.2020