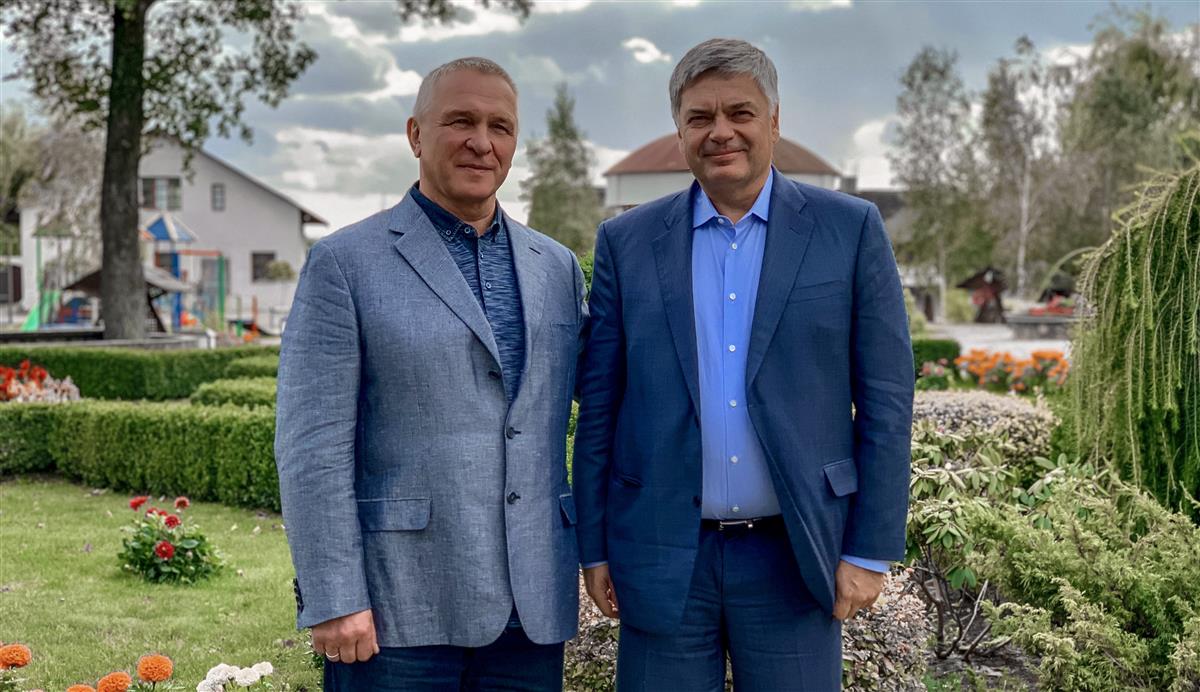 On Tuesday, September 17, a delegation of the Handball Federation of Russia headed by President Sergey Shishkarev paid a visit to Belarus.
A meeting with the Сhairman of the Belarus Handball Federation Vladimir Konoplev took place in Brest. Sergey Shishkarev, HFR General Director Lev Voronin and HFR General Secretary Denis Bogomolov discussed the development of handball in Russia and Belarus.
Vladimir Konoplev proposed organizing friendly tournaments in Russia and Belarus with participation of the national teams.
"I know that in October the Russian men's team will take part in a friendly tournament in Argentina. But it would be also possible to hold friendly tournaments on the New Year's Eve with the participation of our national teams in Russia. We would be happy to host such tournaments, " said Vladimir Konoplev.
Sergey Shishkarev supported this idea and discussed the start of the 2019/20 season, the composition of the Super League Parimatch, the prospects of Russian clubs in European competitions and Russian national teams in international tournaments. This included among other things the possible participation of Belarus clubs in Russian competitions.
"We have been talking about this for a long time. If there is no objection on you side, then we need to work out this issue in more detail. As President of the HFR, I can say that it would be interesting for us. I believe that for the Belarus side too. I think that everything is possible,"said the Head of the HFR.
The Chairman of the Belarus Handball Federation agreed with this point, expressing his view on the clubs might be interested in participating in Russian competitions.
"We have excellent relations with the the Handball Federation of Russia," Vladimir Konoplev emphasized. - An excellent working contact was established, there is a complete understanding between us. And I hope that our cooperation will be strengthened. "
The President of the Handball Federation of Russia Sergey Shishkarev thanked Vladimir Konopleva for the reception.
"Thank you for the invitation. Indeed, we have a wonderful partnership. We hope that they will develop further fruitfully and productively. We are very pleased to work with such a partner as you. I would like to wish an even further development of Belarus handball, the success to the clubs and national teams in the international arena," concluded the Head of the HFR.
In the evening, the delegation visited the SEHA League match between Meshkov Brest and Spartak Moscow.