For the first time ever, the two Russian women's handball clubs - CSKA and Rostov-Don - will participate in the top European club tournament - DELO EHF Champions League 2020/21. Delo Group is the general sponsor of the tournament since 2019.
CSKA women's handball club, founded in 2019, is going to compete in the tournament alongside Rostov-Don – the finalist of DELO EHF FINAL4 2018/2019.
The group stage of the tournament will be held from the 12th of September 2020 to the 14th of February 2021 with 2 groups of 8 teams. The two best teams of each group directly get into the quarterfinals. The group stage draw will be held on the 1st of July at 19:00 (Moscow time) in Vienna and will be available online at ehfTV.com, ehfTV YouTube channel and Facebook page.
The President of Delo Group Sergey Shishkarev expressed gratitude to the EHF for approving the CSKA's application and upgrading it to the Champions League and for the chance given to the two best Russian women's clubs to compete with the top European clubs.
"In 2019, Delo Group became the general sponsor of the most prestigious European women's club handball tournament. We proudly supported the Russian team during the DELO EHF FINAL4. And they won silver medals with a difference of only one goal. The establishment of the two Moscow handball clubs – women's and men's CSKA – was a big step in Russian and now – in European handball.We revived handball in the capital! And now we cannot but rejoice in Russia being represented at the top European club tournament by the two women's clubs with the best handball players of the country. We are very grateful to the EHF for such a chance. We urge all the Russian handball fans to support with us this beautiful game and for fair play. Let the best team win!" - said Sergey Shishkarev.
With the Moscow club playing in the DELO EHF Champions League, the fans of the Russian capital will have the opportunity to support CSKA at home arena all through the next season.
DELO EHF Champions League 2020/21 participants list is available at the tournament's website, following the decision of the EHF Executive Committee on the 19th of June: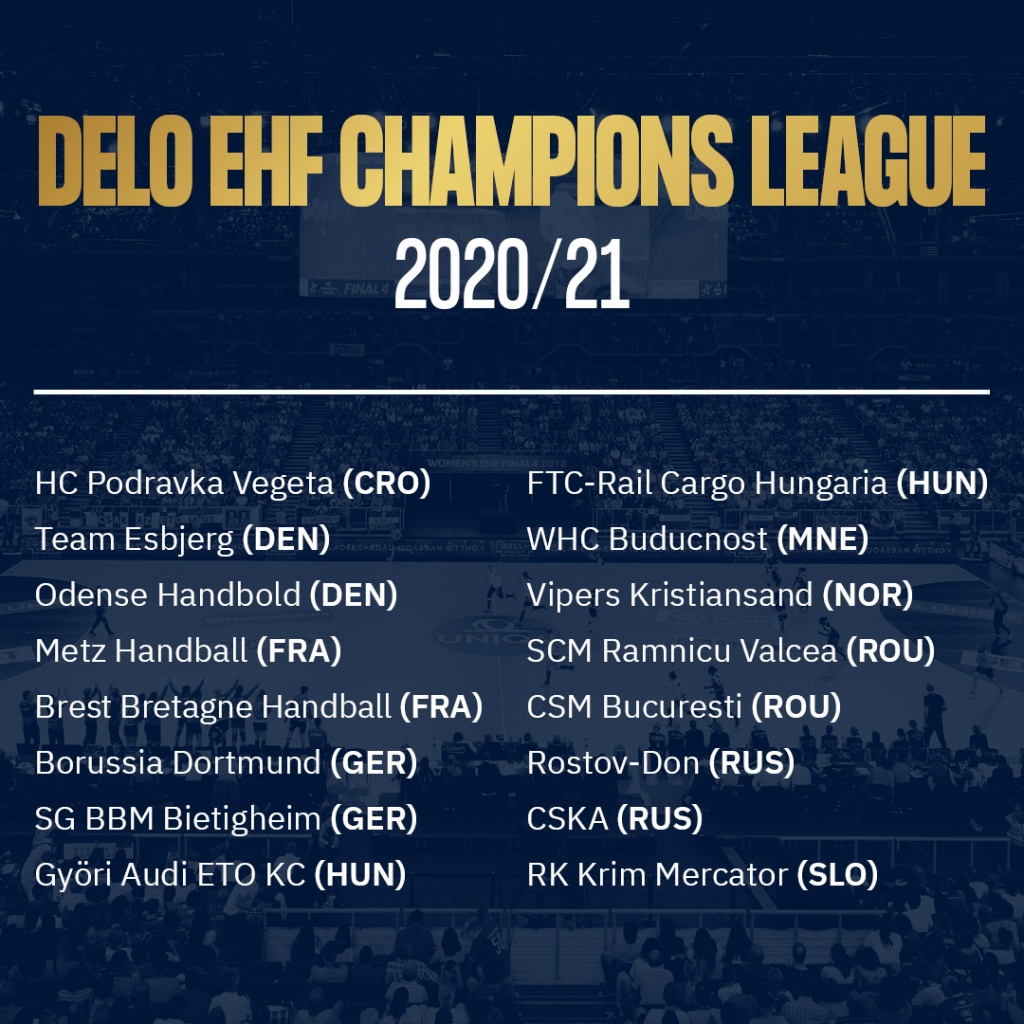 Source – the EHF dated 19.06.2020